Coming soon...
Hey friends–
If you're wondering why we've been a little quiet recently, it's because we've been busy rebuilding and rethinking just about everything about Notionery.com.
We're working on a *big* update to
Notionery.com
right now. What's something we could do to improve buying, selling, and discovering
@NotionHQ
templates? Let us know!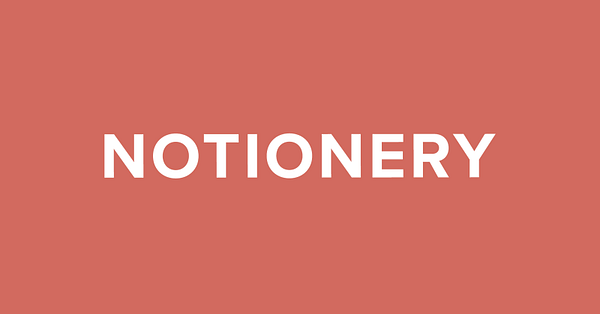 Notionery — Discover the very best Notion templates, products, and more.
A curated marketplace of premium Notion templates to help startups, freelancers, students, and everyone in between get the most out of Notion.
notionery.com
Top charts, curated categories, advanced filters and sorting, and much, much more. We're really excited to show you what we've been working on…
Talk to you soon,
– The team at Notionery